VSO Downloader 1.6.5.0
is free tool to download web streaming video and audio. It integrated with your browser to assist you whenever you open page with video inside.
VSO Downloader 1.6.5.0
is fast, light, and compatible with any browser. The resume capability also give you more control on your download process while the pop up blocker become added function that makes this software special.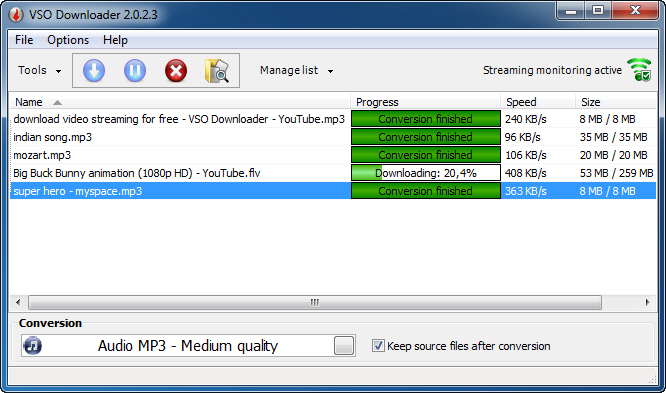 If you interested on using this freeware, here is the download link :
DOWNLOAD